The Wisconsin traffic attorneys listed on these pages specialize in Wisconsin traffic ticket defense, including representation against moving violations, Wisconsin speeding tickets, DUI/DWI charges, red light camera tickets, speed camera tickets, reckless driving charges, and suspended or revoked driver's licenses. Use the contact information provided with each listing to find the Wisconsin traffic ticket attorney best suited for your situation.
---
Fees are negotiated between you and the attorney. NMA cannot guarantee that the lawyer you choose will meet your expectations.
---
All Wisconsin Traffic Attorneys
---
Law Offices of R.F. Wittmeyer, Ltd.
https://injurylawattys.com/
At the Law Offices of R.F. Wittmeyer, Ltd., we care about all of our clients. We believe wholeheartedly in treating people how we would like to be treated. This means that we return phone calls promptly, take the time to explain each step to our clients and do our best to accommodate your injuries. In our office, we don't just get things done; we take the extra time to do things right. As a team, we put you first with our focus on service. We truly enjoy helping people.
If you or a family member has suffered a serious personal injury or fatality due to the negligence of another party, we can help you during this difficult time. We handle many types of cases, including cases that result from:
Neck and back injuries
Traumatic brain and spinal cord injuries
Fractures or orthopedic injuries
Scarring and disfigurement
Shoulder injuries
Wrongful death
Call for a free consultation today, or visit our office.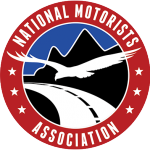 NMA MEMBER
Contact Us Today!
---
Areas of Representation in Wisconsin:
Elmwood Park
Kenosha
Kenosha County
Pleasant Prairie
Racine
Somers
Sturtevant
Truesdell
---
Anderegg & Associates
http://www.anderegglaw.com
Area of Practice:
General Traffic Tickets, General Speeding Tickets.
We also handle the following violations:
Operating While Intoxicated (i.e., OWI, DWI, DUI, etc,)
Refusals
Chemical Test Challenges
Unlawful Stops
Safety Responsibility Hearings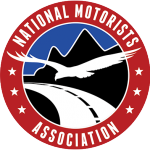 NMA MEMBER
Contact Us Today!
---
Areas of Representation in Wisconsin:
Brown County
Dane County
Dodge County
Fond Du Lac County
Kenosha County
Milwaukee County
Outagamie County
Ozaukee County
Racine County
Sheboygan County
Statewide
Walworth County
Washington County
Waukesha County
Winnebago County
---
The Ticket Clinic, A Law Firm
http://www.theticketclinic.com
Area of Practice:
General Traffic Tickets, General Speeding Tickets, Radar Tickets, Laser Tickets, VASCAR Tickets, DWI/DUI/OWI Tickets, Red Light Camera Tickets.
Don't Pay That Ticket!
Call The Ticket Clinic, A Law Firm at 1-800-CITATION!
The Ticket Clinic, Nationwide Traffic ticket defense, with local attorney affiliates across the country. We may be able to help you. Click on www.theticketclinic.com, or call 1-800-Citation for more information.
Additional contact: jessicawpb@theticketclinic.com
Corporate Headquarters: West Palm Beach, FL
Ted L Hollander, Managing Partner
The Ticket Clinic, a law firm was established in 1987. We have handled thousands of traffic ticket cases throughout the United States, with our affiliate attorneys. But don't take our work for it, here's what some of our client have to say:
Client Testimonials:
"They beat my speeding tickets, they beat my red light tickets, they beat my friend's reckless driving tickets" - Marty W.
"I live in N.Y. and just got the letter in the mail, all dismissed, no court costs, no points...Wow! The best service ever." - Christopher B.
"I want to thank you...for getting my license back. I thought I'd have to wait for 5 years before that day came. It means so much to me. Outstanding job!" - Rachel M.
"This is the second time I've used your firm and in both cases success! You now have a walking billboard in the Tampa Bay area for The Ticket Clinic. Thank you! You folks are unbelievable!" - Donald D.
"Thanks Ticket Clinic for getting my case dismissed. You guys rock!" - Heidi W.
Contact Us Today!
---
Areas of Representation in Wisconsin:
Dane County
Door County
Douglas County
Fond Du Lac
Grant County
Green Bay
Kenosha
Madison
Manitowoc
Milwaukee
Oshkosh
Racine
Sheboygan
Statewide
Wood County
---