The Washington traffic attorneys listed on these pages specialize in Washington traffic ticket defense, including representation against moving violations, Washington speeding tickets, DUI/DWI charges, red light camera tickets, speed camera tickets, reckless driving charges, and suspended or revoked driver's licenses. Use the contact information provided with each listing to find the Washington traffic ticket attorney best suited for your situation.
---
Fees are negotiated between you and the attorney. NMA cannot guarantee that the lawyer you choose will meet your expectations.
---
All Washington Traffic Attorneys
---
Donaldson & Knigge, LLC
http://www.SeattleTrafficLawyer.com
Got a traffic ticket? We can help!
Donaldson & Knigge, LLC, est. 1993, provides aggressive, ethical, and personal representation in traffic infraction cases. We go to court so you don't have to!
There are major ramifications associated with being issued a traffic or speeding ticket in the State of Washington – your driving record is marred, your insurance premiums may increase, and your driving license privileges may be revoked. At Donaldson & Knigge, LLC, we are dedicated to limiting your risk and preserving your rights. Our goal is to provide superior legal service and secure the best possible result for our clients!
Call us for a FREE consultation. We offer a flat rate of $295 for basic traffic infractions . Please mention NMA to receive a $10 discount.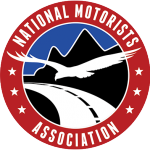 NMA MEMBER
Contact Us Today!
---
Areas of Representation in Washington:
Bellevue
Bellingham
Burien
Everett
Issaquah
King County
Kirkland
Kitsap County
Lynnwood
Pierce County
Renton
Seattle
Shoreline
Snohomish County
Tacoma
Tukwila
Whatcom County
---
Jeannie P. Mucklestone P.S., Inc.
http://www.mucklestone.com
Defending Driving Offenses for lower insurance, clean record
Area of Practice:
Traffic Tickets, Speeding Tickets, Radar Tickets, Laser Tickets, DWI/DUI/ Tickets Reckless Driving, negligent driving
All traffic matters criminal and civil
Reckless driving
Driving while license suspended
DUI/ DWI
Accidents.
CDL Drivers
98% Success rate
All Credit cards accepted
Online payments options
Free Consultation 24hrs/7 days a week
26 Years Experience limiting her practice to just Traffic Tickets
Former Judge Pro Tem
"Bearing witness to your work ethic is a pleasure not commonly found these days" -Client
"Hiring Jeannie was the first time I ever felt good about hiring an attorney" - Client
"Drivers fighting tickets and winning" Front page The Seattle Times, June 1, 2006
"I would be in jail without her." -Client
Guaranteed Success. Over 26 years limiting my practice to just traffic matters.
Top Washington Lawyer. Outstanding ratings and Reviews.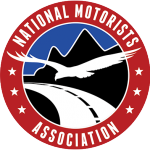 NMA MEMBER
Contact Us Today!
---
Areas of Representation in Washington:
Bellevue
Bellingham
Burien
Clark County
Des Moines
Edmonds
Everett
Federal Way
Grant County
Island County
Issaquah
Jefferson County
Kent
King County
Kirkland
Kitsap County
Kittitas County
Lewis County
Lynnwood
Mount Lake Terrace
Mount Vernon
Mukilteo
Oak Harbor
Pierce County
Port Townsend
Redmond
Renton
Seatac
Seattle
Shoreline
Skagit County
Snohomish County
Statewide
Tacoma
Thurston County
Western Washington
Whatcom County
---
Philbrook Law Office, P.S.
https://www.philbrook-law.com/dui-defense/
Philbrook Law Office represents people in matters involving DUI, auto accidents as well as other criminal charges and personal injury claims.
Contact Us Today!
---
Areas of Representation in Washington:
Battle Ground
Clark County
Vancouver
---
Jahnis J. Abelite,
ABELITE LAW OFFICES P.S.
http://www.trafficticketdefensewa.com
Area of Practice:
General Traffic Tickets, General Speeding Tickets, Radar Tickets, Laser Tickets, DWI/DUI/OWI Tickets.
We also handle the following violations:
Driving While License Suspended/Revoked
Department of Licensing DUI Hearings
Commercial Driver Violations
Reckless Driving/Negligent Driving 1st Degree
All Other Criminal Traffic Violations
Willing to travel to other areas to defend clients at their request.
All major credit cards are accepted.
My success rate for traffic infraction cases is in excess of 90%.
For information call 1-866-700-3886 TOLL FREE in the US.
I have over thirty years experience and have defended over 10,000 cases as a DUI defense lawyer working in the areas of DUI defense matters and cases as well as criminal traffic and traffic infraction cases.
If you are seeking an experienced and aggressive DUI defense attorney or traffic defense attorney to handle your DUI case or traffic ticket in District or Municipal Court, you have come to the right place.
I have an excellent rate of success defending DUI and traffic infractions in Skagit, Whatcom, Snohomish, Island, Kitsap, Jefferson, Clallam, Pierce and King Counties as well as in other areas of Washington State. I also defend more serious traffic matters such as: DOL Hearings, reckless driving, vehicular assault and vehicular homicide.
Contact Us Today!
---
Areas of Representation in Washington:
Bellingham
Everett
Island County
Jefferson County
King County
Mount Vernon
Oak Harbor
Pierce County
Port Townsend
Seattle
Skagit County
Snohomish County
Tacoma
Whatcom County
---