The Michigan traffic attorneys listed on these pages specialize in Michigan traffic ticket defense, including representation against moving violations, Michigan speeding tickets, DUI/DWI charges, red light camera tickets, speed camera tickets, reckless driving charges, and suspended or revoked driver's licenses. Use the contact information provided with each listing to find the Michigan traffic ticket attorney best suited for your situation.
---
Fees are negotiated between you and the attorney. NMA cannot guarantee that the lawyer you choose will meet your expectations.
---
All Michigan Traffic Attorneys
---
Law Offices of Glenn A. McCandliss
http://www.mccandlisslawfirm.com
Traffic Tickets — Truck Tickets —Misdemeanors –Removing Warrants
Driver License Restoration —-Record Expungement
All Court Representation — All Truck Driver Representation
Attorney Appears for You!!
Credit Cards Accepted – call 586-755-2900
Contact Us Today!
---
Areas of Representation in Michigan:
Bloomfield
District Court
Macomb
Monroe
Romulus
Roseville
South Michigan
Southfield
Van Buren
Wayne
---
Davis Law Group PLLC
https://www.michigancriminallawyer.com/
Davis Law Group is an experienced and aggressive criminal defense and traffic law firm serving the Detroit and surrounding Michigan area with legal guidance. Attorney Maurice Davis focuses fully on his clients – and is driven by a desire to help those in need after being charged with serious offenses. With experience as a public defender, Maurice brings forth exceptional skills needed to help each and every client he works with. Other areas of focus include personal injury, traffic violations and drug crimes
Contact Us Today!
---
Areas of Representation in Michigan:
Detroit
Flint
Port Huron
Southfield
---
Buckfire & Buckfire, P.C.
https://www.buckfirelaw.com/
Buckfire Law is a top-rated personal injury law firm dedicated to helping people who have suffered serious injuries and harm. Our award-winning lawyers have a passion for bringing justice to our clients. We've been Michigan's most trusted personal injury law firm for more than 50 years.
The lawyer you choose is the difference between winning a great settlement and receiving no settlement at all. You need an attorney with skill and integrity on your side to provide you with expert legal representation. We have a tremendous track record of successful settlements and jury verdicts and will achieve similar results for you.
We represent all our clients under our No-Fee Promise. This means it will cost you no money to get your case started and we only earn a fee when you receive your settlement. Our fee is a percentage of the settlement award, so we are committed to winning you the highest possible settlement amount.
At Buckfire Law, we take care of everything from start to finish. Call (888) 797-8787 to speak with a top-rated lawyer and let us get started on your case today.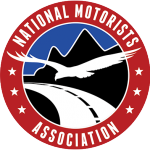 NMA MEMBER
Contact Us Today!
---
Areas of Representation in Michigan:
Ann Arbor
Detroit
Macomb County
Oakland County
Shelby Township
Southfield
Washtenaw County
Wayne County
---