Wilber
Nebraska Traffic Ticket Attorneys
---
Berry Law Firm
https://www.jsberrylaw.com/
Beyond criminal defense, our trial attorneys also represent individual needs with personal injury claims, business formation, management and litigation, real estate litigation, elder law, and other civil litigation. Our Veterans Disability practice has represented Veterans in all 50 states and is part of our core commitment to our nation's service members.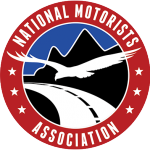 NMA MEMBER
Contact Us Today!
---
Areas of Representation in Nebraska:
Aurora
Beatrice
Bellevue
Buffalo County
Butler County
Cass County
David City
Douglas County
Gage County
Grand Island
Hall County
Hamilton County
Kearney
Lancaster County
Lincoln
Nebraska City
Omaha
Otoe County
Papillion
Plattsmouth
Saline County
Sarpy County
Saunders County
Seward
Seward County
Wahoo
Wilber
York
York County
---
Fees are negotiated between you and the attorney. NMA cannot guarantee that the lawyer you choose will meet your expectations.
---