Loudoun County
Maryland Traffic Ticket Attorneys
---
Capital Family Law Group
https://divorcefirm.net/
HOW CAN A MARYLAND FAMILY LAWYER HELP ME?
Whenever the law interacts with your relationships, you need to talk to a lawyer before you move forward. For example, before getting married, you need to understand how to protect yourself when entering into this legal partnership. A prenuptial agreement can save you money and heartache later and can help ensure your business and income does not end up in the hands of your ex. If you share a child with someone, a lawyer's help regarding custody, access, visitation and child support matters will sure your child is taken care of, and legal assistance during these times of need can help you to move through the process quickly and land on firm financial footing.
There are 15 Titles in Maryland's Family Law Code. Each of the different titles has details about the obligations and benefits provided by the law's recognition of your relationships. The job of a Maryland family lawyer is to help you understand how the law applies to you and to help you make sure you put the law to work for you. Your lawyer can do everything from negotiate or review a separation agreement to handle custody issues and to aggressively fight on your behalf in a litigated divorce.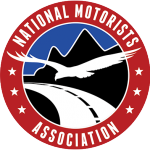 NMA MEMBER
Contact Us Today!
---
Areas of Representation in Maryland:
Arlington
Fairfax
Frederick County
Gaithersburg
Leesburg
Loudoun County
Manassas
Montgomery County
Prince William
Rockville
---
Fees are negotiated between you and the attorney. NMA cannot guarantee that the lawyer you choose will meet your expectations.
---