Plantation
Florida Traffic Ticket Attorneys
---
Leifert & Leifert
https://www.leifertlaw.com/
There are a number of automobile-related criminal charges that motorists may encounter in Florida. Charges ranging from traffic tickets to DUIs can lead to fines, points on your license, license suspension, and potential jail time. Whether the penalties you are facing are inconvenient or life-altering, hiring an experienced criminal lawyer is a crucial step to take in protecting your future. The attorneys at The Law Offices of Leifert & Leifert offer their clients valuable experience as former prosecutors and a passion for aggressive and strategized defense.
The firm handles the following cases and more:
Traffic Charges
Driving Under the Influence (DUI)
Reckless Driving
Vehicular Homicide
Record Sealing and Expungement
Client reviews:
"Everyone claims they have years of experience but his experience was evident during court. His performance was very impressive and there isn't anyone I wouldn't recommend Mr. Leifert to."
"They always keep me informed throughout the process. Down to earth and so easy to talk to."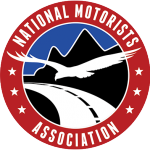 NMA MEMBER
Contact Us Today!
---
Areas of Representation in Florida:
Boca Raton
Broward County
Delray Beach
Florida
Fort Lauderdale
Palm Beach County
Palm Beach Gardens
Plantation
Wellington
West Palm Beach
---
David I. Fuchs, Injury & Accident Lawyer, P.A.
https://www.southfloridapersonalinjurylawyers.com/about-us/david-fuchs/
Contact Us Today!
---
Areas of Representation in Florida:
Boca Raton
Broward County
Coral Springs
Fort Lauderdale
Hollywood
Plantation
Pompano Beach
---
Fees are negotiated between you and the attorney. NMA cannot guarantee that the lawyer you choose will meet your expectations.
---