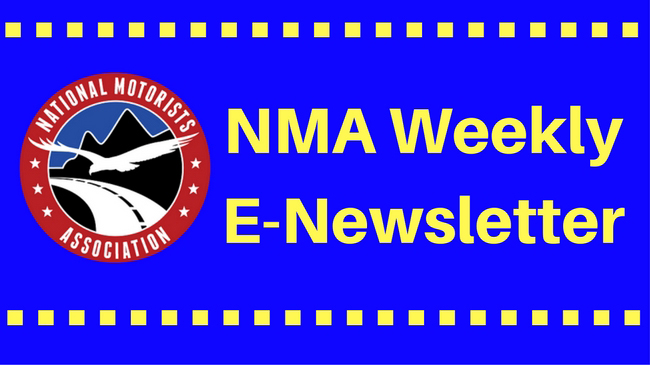 Are we ready for the end of gas-powered cars? Internal combustion engines (ICEs) have been around for over 100 years. Are consumers ready to trust a battery solely to keep their vehicle's engine running for the distances they want to travel?
In March, many automakers announced they would by a certain year no longer sell vehicles with ICEs. These companies are staking their future on the expectation that electric vehicles (EVs) will dominate sales in the coming years.
For that to happen, though, consumers need to get on board. Currently, EVs make up less than two percent of all new US vehicle sales and only three percent worldwide. China accounts for about 40 percent of all global EV sales, which have accelerated because ICEs have limited registration in six major Chinese cities. EVs are half of Norway's new car sales. Tighter regulations on vehicle emissions have also accelerated EV sales in Europe as well.
In recent US opinion polls, a majority of respondents indicated they have an interest in EVs. Still, the costs for ownership need to come down, more charging stations with faster charging times are needed, and the vehicles themselves need to have a better battery range. In one poll, 29 percent of respondents indicated they had no interest in buying an EV at all. According to the US Department of Energy, there are only 1.5 million EVs registered out of 278 million passenger vehicles in the US. Currently, the US has 41,400 EV charging stations across the country, with fewer than 5,000 fast chargers.
All of this uncertainty has not deterred automakers. According to the industry trade group, the Alliance for Automotive Innovation, automakers plan to invest $250 billion in vehicle electromobility over the next three years. In March 2021, automakers seemed to outperform each other with announcements.
Volvo announced first in early March that it would only sell electric vehicles by 2030. Its parent company, China's Geely, plans to roll out EVs under a new marquee, with branding and sales strategies to rival Tesla.
Audi CEO Marcus Duesman announced to the German-language Automobilwoche, "We will no longer develop a new internal combustion engine, but will adapt our existing internal combustion engines to new emission guidelines." Audi plans to offer 20 EV models in the next five years to become fully electric by 2030. This plan is in line with its parent company, Volkswagen, which plans to go all-electric and rival Tesla in the bargain. VW expects half of its US sales to be electric vehicles by 2030.
VW stocks soared when the company also announced that it plans to launch by 2023 a unified cell technology, which will cut battery prices in half for entry-level electric vehicles.
BMW also expects at least half of its sales to be electric vehicles by 2030. The company announced that by 2023, around 90 percent of its market categories would include fully electric models. BMW also announced it would move the vast majority of its battery and gas-powered vehicles to the same platform in the 2020s.
The world's fourth-largest automaker, Stellantis, plans to have fully electric or hybrid versions of all vehicles available in Europe by 2025. Jeep is center stage in the plan to go electric. Jeep CEO Christian Meunier said in an interview, "Our vision is to be the greenest SUV brand in the world. We have a very strong plan to deliver that through a lot of exciting product in the pipeline." Jeep also announced that over the next 12 months, it would install level 2 charging stations at trailheads across the US. Electrify America, which Volkswagen runs, will administer the stations.
Building electric vehicles certainly gives cache to automakers, but the bigger question has to be, will consumers buy them even if that is the only new vehicle engine design available?
Automakers and elected officials continue to exert pressure on the Biden administration to support the notion of US roadways dominated by electric vehicles in the next decade or two.
Major automakers and auto parts manufacturers in a coalition with the United Auto Workers union urged President Biden to support a comprehensive electric vehicle plan. They asked for government tax credits and numerous other financial incentives for manufacturing and buying EVs, including federal government fleet EV purchases.
The CHARGE Coalition called on the feds to use grants to expand public EV charging infrastructure to focus on traditionally underserved communities and to invest in electrifying public transit.
Both of California's Senators sent a letter to President Biden, asking him to set a firm date to phase out gas-powered passenger vehicles. Car and Driver asked this question at the end of the article in a short poll: How do you feel about a ban on new gas-powered cars? Twenty-eight percent answered—Sure, someday, and seventy-two percent answered—No, Never.
Maybe this is not the beginning of the end after all.
However, on March 31st, President Joe Biden announced that building capacity for electric vehicles would be a priority in his $2 trillion infrastructure plan. He wants $174 billion to incentivize building electric charging stations nationwide (500,000 by 2030), retool factories, source domestic materials, and provide tax credits for buyers of American-made EVs.
Let us know what you think about these announcements and the future of ICE vs. EV vehicles by writing us at nma@motorists.org.