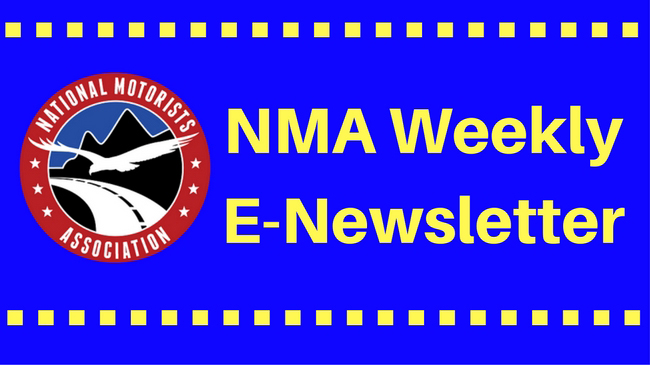 Weather disasters can take on many forms: a sudden downpour that is much worse than predicted, an ice storm that hits suddenly, a dust storm that shows up unexpectedly, or localized ground fog so thick, you can only see a few feet in front of you.
Everyone likes to say, "Be prepared." You can be by knowing what to do before anything happens. For an unexpected weather event, you need to, more than anything, remain calm, think about where you are and where you need to go, and if you don't need to drive, then don't.
If you have to drive out of the situation, remember to travel at a safe speed for the road and weather conditions. Don't be in a hurry no matter if you're late. Safety should always be your priority.
Here are two prime examples of recent sudden weather events. In late September, a downpour in Abilene, Texas, was so severe that many drivers were caught off guard when driving their regular route. They found themselves in high water and had to be rescued. An atmospheric river event hit northern California in late October. Fresno and Sonoma County drivers found themselves in a deluge with the possibility of mudslides.
Flooding is the most common type of natural disaster worldwide, accounting for 40 percent of all disasters. In the US, over 50 percent of flood-related drownings are vehicle-related. Too often, people think they can clear streaming water in a car only to find the vehicle becomes a trap.
If you find yourself in an acute downpour situation, here are some things to keep in mind.
Avoid driving through water if it is fast-moving across or down the road. Even six inches of water may cause you to lose control, and two feet of water could carry you with the flow.
Underpasses are particularly vulnerable to rising waters.
Do not drive through flood water if fallen electrical lines are nearby or have dipped in the water. (You shouldn't go on flooded roads anyway, except in extreme emergencies, since you might not know where the road is, or if the road could have been damaged in some way.)
Be alert for debris and trash, tree limbs and even trees, loose farm animals, and stranded vehicles.
Stoplights and stop signs may be missing or not working. Treat intersections as four-way stops and be courteous with other drivers.
Recognize that law enforcement will be busy and may not be able to direct traffic.
Bad weather coupled with dangerous driving conditions should be expected. If a forecast says bad weather is on the way, heed the warning. Postpone your travel plans.  If you must drive, here are some general tips that might help:
Plan Ahead
Leave earlier than planned. Bring a paper map in case cell or GPS service is spotty or affected by the storm. Make sure your equipment is in good working order. Wipers need to work well. Keep all head and tail lights clean and visible for other drivers. Clear the windshield, mirrors, and all windows of ice and snow as much as possible. Keep wiper fluid in your vehicle in case you need to add more during the trip.
Check the Weather before you Leave
Know the current forecast to anticipate what might happen when you're on the road.
Drive like you Want Others to Drive
Drive a speed based on road conditions and the weather.
Leave room between you and the vehicle in front of you. Some say double the cushion when the weather is frightful to have time to react to what is happening in front of you. You can control what you are doing, but not the actions of other drivers.
If someone is tailgating, let them pass you and then leave plenty of space between them and your vehicle.
If you become stressed during the drive, take deep breaths and calm yourself.
Pull Over for Safety
Driving during weather events can be stressful. If you need a break, find a safe place and pull over for a few minutes. Make sure you are not pulling into a deep puddle or  snowbank, and are out of the way of other traffic. Rest your eyes and listen to the radio for additional road information and weather reports if you are tired.
Here are some additional links for particular sudden weather or weather-adjacent events:
If you have additional links or advice for sudden weather events while driving, drop us an email at nma@motorists.org.